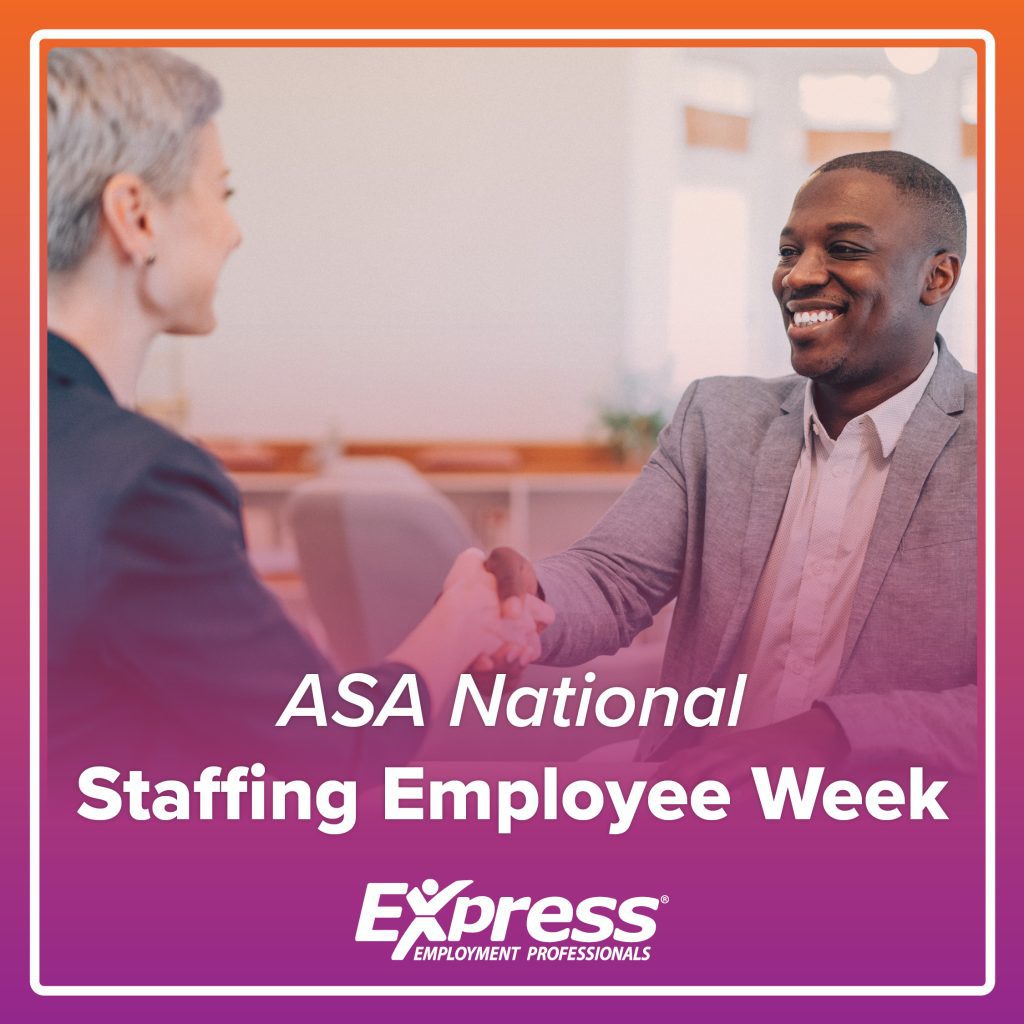 National Staffing Employee Week recognizes the millions of temporary and contract employees working for U.S. staffing agencies. This year, the commemorative week is Sept. 11-17, and there isn't a better time to celebrate Express Employment Professionals' associates. Thank you to all our talented associates working to achieve excellence in industries including industrial, logistics, professional, administrative, healthcare, and many others!
These skilled individuals play a crucial role in the success of businesses large and small, and this special week, established by the American Staffing Association (ASA), offers an opportunity to celebrate their efforts. According to the ASA, American staffing companies employ nearly 3 million contract and temporary employees during a given week and 14.5 million during a year.
As a leading staffing company, Express placed 579,000 associates globally at 79,000 companies in 2022, and more than 10 million in its 40 years of business. Express is honored to be part of an industry that provides jobs to people and flexible workforce solutions to businesses.
If you're interested in applying for a job through Express or working with a team of staffing experts in your industry, find the Express location nearest you or visit ExpressPros.com to learn more.