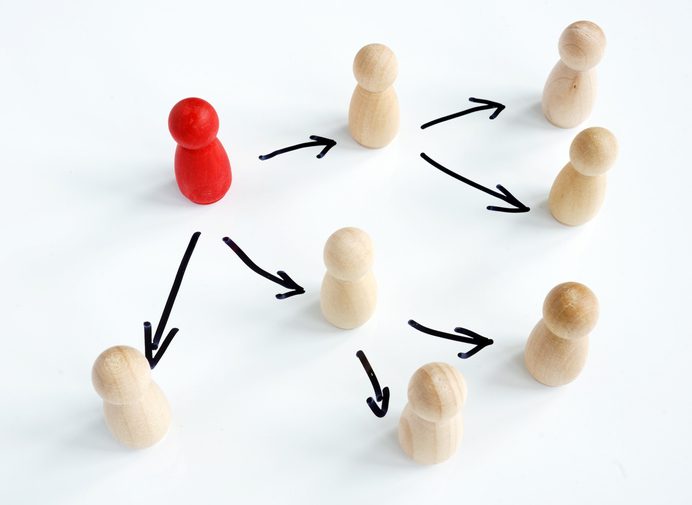 This is part three of a 12-part series.
Successfully leading a team can be one of the most rewarding aspects of a professional's career. However, addressing a diverse group effectively can be difficult for new leaders. From open communication and recognition to delegation and empowerment to self-awareness and empathy, there are a plethora of leadership arrows professionals must carry in their quivers to be successful. So during this series, we will examine 12 areas of focus and reveal practical tips to help new leaders in some of the most important aspects of leadership. Third up: delegation.
Delegation
One of the most taxing issues new leaders face is burn out. Without realizing it, a leader's zeal and excitement for their work tends to cause them to carry more than their fair share of the load. And while it may seem like the hard-working manager is leading by example and doing what's best for the organization, it can have lasting effects on the employees. According to a Gallup survey, 76% of employees experience burnout at least part of the time. The simplest way to combat burnout is to disperse the load and trust your employees to use their skills and experience to drive the organization forward. Check out these three tips for effective delegation.
Trust Your Employees with Simple Tasks First
If you are the type of leader who feels the only way to get something done right is to do it yourself, you may need to rewire your thinking by slowly adding tasks to your employees' plates. As a leader, there are certain responsibilities you need to keep close to your chest; however, not everything needs manager-level experience to complete. Make a list of your projects and tasks from highest to lowest importance, as well as most to least urgent. Circle the items only you can complete and mark the ones that can be done by your employees and delegate the tasks to them. By trusting them with the smaller items, you will build confidence to give them more important tasks in the future.
Delegate to Boost Morale and Retention
Delegation not only helps leaders avoid burnout, but it can also help engage and retain employees. According to Bloom Leadership, 79% of workers quit their jobs due to a lack of appreciation, citing specifically, lack of professional growth opportunities, not having their voices heard on company matters, and leaders not delegating tasks. By proving you trust your employees and are interested in seeing their potential, you help provide buy-in from your workforce and allow your employees to take ownership of their position and growth. Delegation also helps provide employees with a sense of purpose, greatly increasing job satisfaction.
Provide Training to Future Leaders
Another benefit from employee delegation is training the next group of leaders within an organization. When employees show potential for future leadership, consider allowing them to develop their skills by cross-training and adding more responsibility through delegation. For tasks you have labeled of "high importance" but are straight forward, create a step-by-step process with built-in check-ins so you can monitor the process of the projects. Remember to overcommunicate, under assume, and allow for questions to help employees better understand the process.
What are some important delegation tips you've learned during your career? How has a focus on delegation helped you lead a successful team? Let us know in the comments section below!